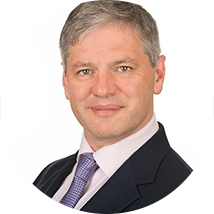 Professor Mark Whiteley,
50 years
Description:

Dr. Mark Whiteley is a consultant in venous surgeon and phlebotomist, specialising in outpatient varicose vein surgery. He trained at St Bartholomew's Hospital in London and was a lecturer in surgery at Oxford University from 1995 to 1998.

Degree/academic background:
St Bartholomew's Hospital Medical School (1981 – 1986)
Masters in Surgery


Experience:

Member of the CoP (College Of Phlebology) Venous Registry. Dr. Mark Whiteley was appointed Consultant in Vascular Surgery in 1998.

Founder of the College of Phlebology, an international group of doctors, nurses, scientists and vascular technologists who discuss venous problems and find educational support.

In 2013, Professor Whiteley set up the Leg Ulcer Charity, a national UK charity that aims to help patients find a cure for their leg ulcers.

In addition to his strong background in medical research, Dr. Mark Whiteley is committed to teaching and training, running regular courses on the treatment of varicose veins and filaments at the College of Phlebology.

Awards/ Distinction:
the first endovenous varicose vein surgery in the UK in March 1999.
the first microwave closure of varicose veins in Europe in February 2019
the first Sononvein (HIFU – High-Intensity Focused Ultrasound) treatment in the UK in May 2019.

The Whiteley® protocol is now being adopted by all varicose vein surgeons at the Whiteley Clinic. Dr. Mark Whiteley and his team have been at the forefront of developments in this field over the last decade and have won international, national and regional awards for their research into vein treatments.

Dr. Mark Whiteley regularly receives 5 star reviews from satisfied patients and was recently awarded a certificate from Doctify for his "excellent patient experience".