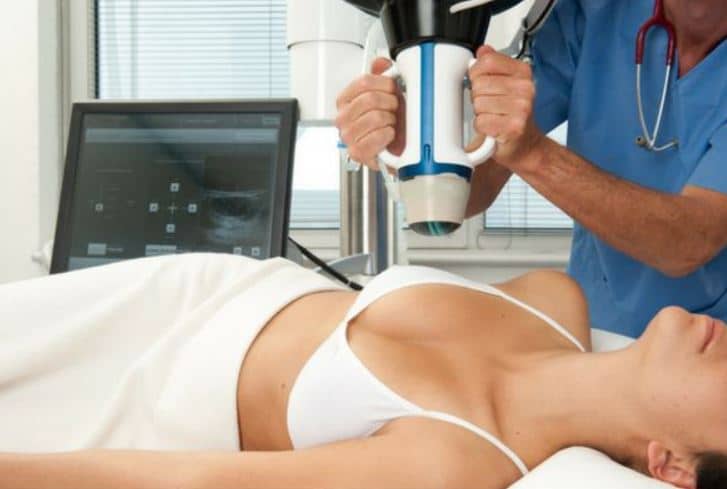 Deciding whether echotherapy is the right treatment for you.
Echotherapy is a non-invasive way of treating patients and avoids scars and risks related to the incisions of surgery or minimally invasive techniques.
To determine whether echotherapy is the right option for you, it is important to thoroughly read through all information you can access and to get professional advice. Only a licensed professional can give you an independent advice. Find someone who actually has the technologies you are interested in, because not all physicians will be able to advise you on innovative techniques if they have never practiced them themselves.
Echotherapy for fibroadenoma
Echotherapy for thyroid nodules
Echotherapy for varicose veins
Which physicians can help you
Depending on your medical problem there are different types of specialists you can ask for advice. Sometimes the specialties are different from one country to the other. For varicose veins, most patients first require an ultrasound scan. This can be done by a phlebologist, angiologist, radiologist or in a clinic for vascular surgery, either by the surgeon himself or a sonographer.
For patients with thyroid nodules endocrinologists, nuclear medicine experts or thyroid surgeons are good physicians to speak to. Patients with breast fibroadenoma often turn to their gynocologist and then to a radiologist or a specialised breast surgeon.
To find out a list of physicans who offer echotherapy, please click here.
Echotherapy for breast fibroadenoma, thyroid nodules and varicose veins
Echotherapy is a treatment option available in many clinics, hospitals and practices arround the world. Historically it was developed for the treatment of thyroid nodules, but has rapidly been adapted to also allow non-invasive treatment of breast fibroadnenoma. More recently it revolutionized the treatment of varicose veins but offering for the first time a treatment without the need for an incision, nor the insertion of a wire-like catheter into the vein, nor the need for the injection of a chemical product to close the vein.